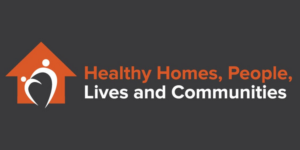 A project aimed to support energy consumers across North Wales has been shortlisted for a top Welsh award.
The National TPAS Cymru Good Practice Awards recognises and celebrates the fantastic work housing associations and tenants do in their organisation and communities.
ClwydAlyn, in partnership with Warm Wales, has been shortlisted for the 'Resident Support/Advice Programme' award which looks at how social landlords have been investing in and supporting tenants and communities and how its helped residents overcome challenges and enhanced their lives.
"We are delighted to have been shortlisted for such a prestigious award. We are on a mission to tackle wicked issues such as the energy crisis, and we want to be a sector leader when it comes to identifying and addressing the root causes between fuel poverty, avoidable health inequalities and well-being.

"The current cost of living crisis is the defining moment in our time and ClwydAlyn is committed to play our part in addressing the matter. As part of our commitment, we have been working closely with Warm Wales to establish the Healthy Homes, People, Lives and Community (HHPLC) project, which identifies vulnerable households and provides a holistic person-centred approach, offering specialist help, advice and support."

"To achieve this over 500 frontline workers have been trained delivering support in two tiers, a light touch and in-depth approach, from a focus on signposting and awareness raising to tailored interventions on energy, money and wellbeing advice."
"To be shortlisted for this award is brilliant. Our aim at Warm Wales is to bring about affordable warmth and to alleviate fuel poverty and the opportunity to partner with Clwyd Alyn to deliver energy advice and support to so many residents across North Wales through HHPLC has comes at a really challenging time and to be shortlisted for the advice and support award shows that what we are doing really matters and makes a real difference to those that we support."
To date 2,604 interventions have taken place to help residents and 2,456 households have also received energy saving tips and advice, these include:
Fuel bank top ups (Emergency gas and electric for pre-payment)
Energy Advice, support, understanding energy bills, tariff advice
Three way calls with energy providers, payment plans
Food support
Energy efficiency measures including heating systems
Fuel debt advice
Water social tariffs (Help U, Water Sure)
Discretionary Assistance Fund (providing white goods, furniture, fuel)
Heat fund (Oil, LPG, Solid Fuel)
Money debt support
Benefit advice/support
Well-being assessments
Gareth added:
"We are on mission to beat poverty and to help all as many people as possible to live well in their homes whilst also addressing the urgency of the climate crisis. Our HHPLC project has proved to be a vital service for so many people in crisis and the opportunity we have to help reduce fuel poverty.

"Our aim now is to continue to work with our partners and share good practice as we continue on our journey to tackling poverty here in Wales."
The winners of the National TPAS Cymru Good Practice Awards will be announced at a prestigious ceremony at the Leonardo Hotel Cardiff –on the evening of Wednesday 5th July.