About us
ClwydAlyn was formed in 1978 as a Registered Social Landlord. We now manage over 6,200 homes and employ around 750 staff, to deliver a range of housing management related services across North and Mid-Wales:
Conwy
Denbighshire
Flintshire
Gwynedd
Isle of Anglesey
Powys
Wrexham
The homes and services include affordable family housing and single person accommodation, supported living accommodation and specialist care services, shared ownership, leasehold management services and intermediate rented housing.
ClwydAlyn comprises of 4 legal entities;
ClwydAlyn, a Housing Association with charitable aims, a commercial company.
TaiElwy a commercial company for delivery of non-charitable activities of scale (this company is currently dormant).
TirTai Ltd which manages the new-build social housing programme.
PenArian Housing Finance Ltd, through which ClwydAlyn accesses bond financing.
ClwydAlyn is much more than a social housing provider. We provide services to the most vulnerable people in North Wales. Services we provide include homeless shelters, domestic violence refuges, mental health support, supported living for those with drug and alcohol abuse problems, independent living for older people schemes and care homes for those that need greater support. During 2022 we were also commissioned by the Welsh Government to run a refugee centre for Ukrainians fleeing the Russian invasion.
We also have a significant impact on the wider community in North Wales through our support with initiatives such as WellFed, a local food production company, We Mind The Gap, a scheme that gives disadvantaged women the opportunity to get training and jobs, and our use of local materials and supply chains to build super low carbon homes.
Financial update
Summer 2023
Given the challenging external conditions, ClwydAlyn has performed well during 22/23. Its (unaudited) final year end position shows an operating surplus of £10.3m against a budgeted £11.1m. Final audited accounts will be presented to the board in September.
We maintained strong liquidity and ended the year with cash balances of £22m and received a further £16m in grant during the first week of April. Alongside this we had an undrawn £25m RCF with £20m subsequently received in May 23 from a deferred bond sale with a further £20m due in November 23.
It was a particularly turbulent year for the company, with some large movements in income and expenditure. However, we continued to benefit from strong relationships with Welsh Government (WG) which meant we supported some national initiatives and accessed significant grants.
We were awarded £1.7m in-year towards decarbonisation costs (and a further £4m spread over the following 2 years) along with £1m to set up a 'carbon zero hub' for North Wales providing advice and support to other housing associations and public bodies on decarbonisation.
We were also contracted to run the Welsh Government's refugee 'Welcome Centre' in Bangor. We did this to support the re-housing of vulnerable people in need. While the cost of £1.3m was fully covered by WG, we made no surplus, pulling our operating margin down. WG also agreed to a one-off bonus payment to all care staff to acknowledge their efforts during Covid. We paid this to staff and were reimbursed, but again this pulled our margin down.
We had around a dozen houses that were long-term voids and due for disposal. WG launched a scheme to provide houses for homeless people which offered 80% of the costs of refurbishing vacant properties. We took up the grant and refurbished the properties. This was a very positive outcome for us and our tenants but meant our property sales were £700k below budget.
Voids continued at a higher level, partly driven by an ongoing reluctance of families to place loved ones in care homes due to the impact of Covid. This improved significantly during the year but had a large initial impact. We are also seeing properties being returned requiring more work than in previous years, delaying the date they can return into stock. We have recruited additional trades staff and are reviewing our processes to try to speed up the turnaround time.
A review of our care portfolio in 21/22 concluded we should exit the specialist nursing care market. We received an offer for our only nursing home which was accepted and the 22/23 budget assumed disposal at the end of Q1. However, after a protracted process the buyer pulled out late in the day. We had to reinstate the income and expenditure into our forecasts causing income and expenditure to increase by £2m.
Our development plan had slowed significantly during Covid and began to pick up pace during the year with around 550 properties on site at the end of the financial year. This is significantly higher than previous years. Wales still has generous grant levels for new build, with grant typically 50-60% of any scheme. WG also launched a scheme to contribute to any additional costs incurred due to high inflation. It led to us accessing record amounts of capital grant from WG, with £53m paid to us in-year (including £16m received in the first week of April 23), equivalent to 18% of the total development grant available in the whole of Wales. A further 450 new homes have been submitted for planning or are being worked up to planning stage.
One contractor went into administration at the end of the year who had been due to deliver 177 homes for us. These contracts are currently being re-let.
ClwydAlyn does not rely on market sales, and other than disposing of a few surplus assets and some staircasing sales, is not exposed to the housing sales market. Our sales income for the year was £700k.
Approximately 60% of ClwydAlyn's income is derived from government sources – housing benefit, supporting people grant, council-funded care home placements and other contracts, which while being constrained by budget pressures in councils are low risk once awarded.
This leaves 40% paid by tenants directly to the company. Of this, 15% is paid by residents in care and extra care schemes and 25% from general needs. Given the increasing pressures we are seeing on residents, we are offering support and advice to ensure they can manage their rents and access benefits and other financial support.
The current economic turmoil has significantly impacted on costs for the business with utilities, fuel, materials and food all seeing significant rises. The budget contained a contingency amount to cover some of these costs and savings were identified to reduce expenditure.
We are also stepping up our investment in decarbonisation and have obtained over £1.7m of grant funding from Welsh Government in year to support this. Our board also agreed to set up a new joint venture company which will deliver a large part of our retrofit works. It will directly deliver some works but is also expected to work with the local SMEs and supply chains to grow the local market and capacity to deliver these works on behalf of both housing associations.
During the year we were approached by a small housing charity to take over their portfolio of 12 houses. This was agreed and the transfer will complete during 23/24.
Despite the pressures on our budget, the current year-end forecast is that we will only be £800k below our budgeted operating surplus of £11.1m.
In November the Welsh Government announced that housing associations could raise rents for 23/24 by up to 6.5%. This is similar to England and higher than ClwydAlyn had expected in its business plan. This means that while 2023/24 will be challenging, it is within the scope of existing planning scenarios.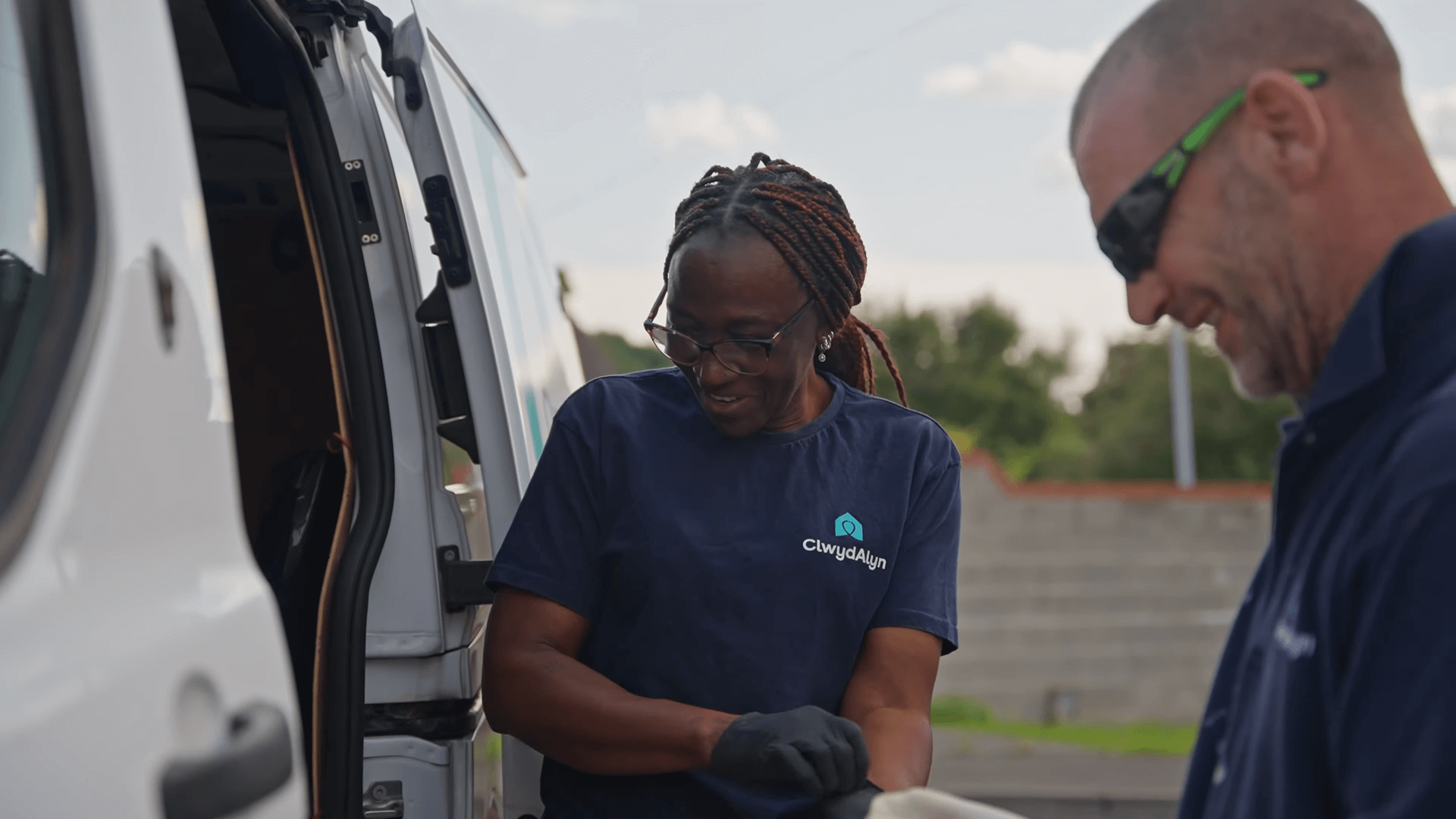 Who we are video 2023
We want everyone in North Wales to have access to excellent quality housing, and we want to work with partners to address the causes and impacts of poverty.
RNS Update Feed
ClwydAlyn Housing Association Financial Statements are available through our website https://www.clwydalyn.co.uk/investors/ along with a Financial Update
The result is in line with our budget for the year.
£150,000,000 3.212 per cent. Secured Bonds due 2052 (the New Bonds) (to be consolidated and form a single series with the existing £250,000,000 3.212 per cent. Secured Bonds due 2052)
To view the full document, please paste the following URL into the address bar of your browser.
http://www.rns-pdf.londonstockexchange.com/rns/1910T_1-2022-7-20.pdf
A copy of the Prospectus has also been submitted to the National Storage Mechanism and will shortly be available for inspection at:
https://data.fca.org.uk/#/nsm/nationalstoragemechanism.
PenArian Housing Finance Plc will immediately purchase the New Bonds on 22 July 2022 (as such the New Retained Bonds) and the New Retained Bonds will be held on the Issuer's behalf until a future sale (whether in full or in part).  Any sale of New Retained Bonds is subject to market conditions.
For further information, please contact:
Address:      PenArian Housing Finance Plc
72 Ffordd William Morgan
St Asaph Business Park
St Asaph
Denbighshire
LL17 0JD
Telephone:    01745 536811
Email:            paul.mcgrady@clwydalyn.co.uk
ClwydAlyn is pleased to announce it has issued £40m of retained bonds on the PenArian Housing Finance 3.212% 2052 issue for settlement on a deferred basis.
The transaction will provide it with part of the funding required to meet its obligations over the next two years under the planned development programme.
S&P Made the following comments
"We view ClwydAlyn's liquidity position as strong"
"ClwydAlyn's predictable revenue base will support the entity through COVID-19 related headwinds"
"We view ClwydAlyn's management as having significant experience in the social housing sector, with a development strategy that is aligned to its capabilities."
At the same time, S&P affirmed the 'A' issue rating on the £250 million bond issued by PenArian Housing Finance PLC'