​In September 2020 the Polish Housing Society transferred to ClwydAlyn Housing as part of a merger arrangement. The site at the time, included the 42-bed care home, 90 sheltered homes, a church, dining area, communal lounges, and a small shop.
Due to the age and construction of the existing homes, many need significant investment to bring them up to standard, including improvements to the energy efficiency of the buildings. The best option is to demolish the existing structures and build new high quality, energy efficient homes.
A new vision
To provide high quality, energy efficient (low carbon) homes and health and are services in a unique village setting. The development will mainly provide homes for people with care/healthcare needs; but will also provide some affordable housing for local people and for people who will work on site in the new care home.
All homes will be built as lifetime homes, enabling residents to live independently for as long as possible. They will be designed so that they are adaptable and responsive to the changing needs of the residents.
ClwydAlyn will work with partners, Gwynedd Council and Betsi Cadwaladr University Health Board, to identify the housing requirements for the area and the homes can be adapted to meet these.
These new homes will meet and exceed the current regulatory standards: Welsh Government Housing Quality Standard, Welsh Government Development Quality Requirements and Welsh Government Beautiful Homes and Spaces Standards.
ClwydAlyn's aim is to tackle fuel poverty and help minimise the impact less energy efficient homes can have on people's health and wellbeing. Built using greener technologies and innovative designs, these new homes are super energy efficient and benefit from:
Air source heat pumps
Solar electricity panels
Solar electricity storage batteries
Homes positioned to maximise solar gain and natural daylight
Electric car charging facilities
'Modern Methods of Construction', using as many natural and sustainable materials as possible
Sourcing materials from local manufacturers and suppliers, keeping carbon footprint low.
These homes can make a big difference. They'll help residents support the environment; save precious energy and they could save money in the long run too.
An innovative new care model
All partners, Gwynedd Council; Betsi Cadwaladr University Health Board and ClwydAlyn, are continuing to work together on an innovative new care model for the Penrhos site. This includes building a new care home, which will integrate with the provision of the rest of the site.
The site has 107 homes
1 x 3 Bedroom Accessible bungalow
25 x 1 Bedroom Apartment
5 x 2 Bedroom Apartment
22 x 2 Bedroom Bungalow
30 x 2 Bedroom Houses
15 x 3 Bedroom Houses
2 x 4 Bedroom Houses
2 x 4 Bedroom Houses
10 x 1 Bedroom 2 Person Walk up apartments
Penrhos Polish Village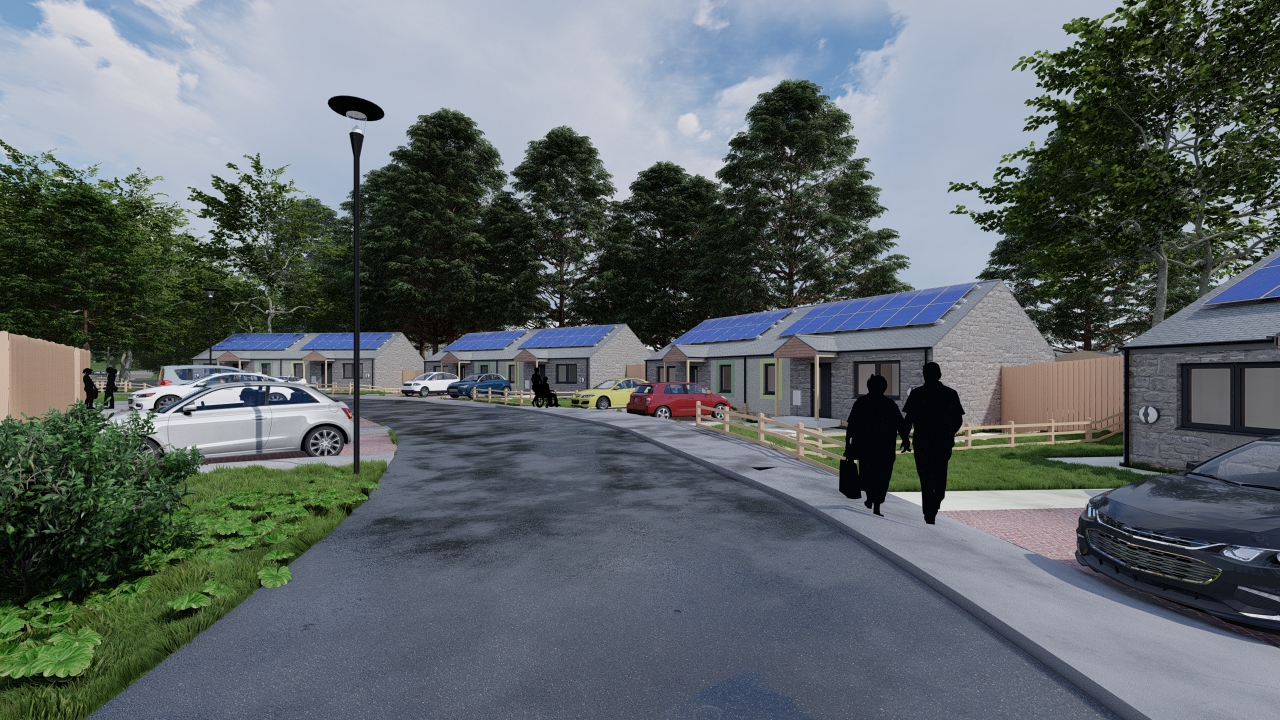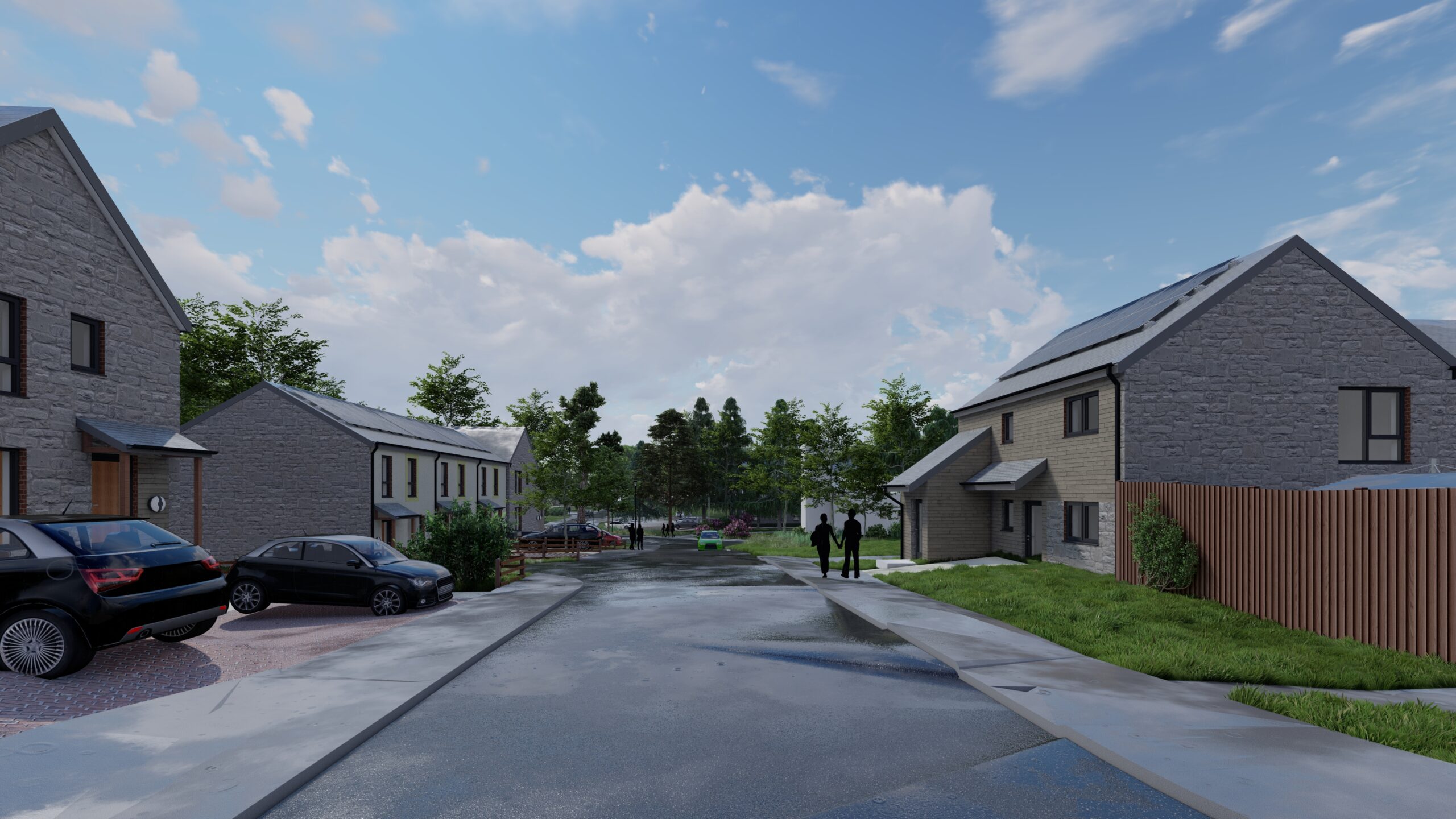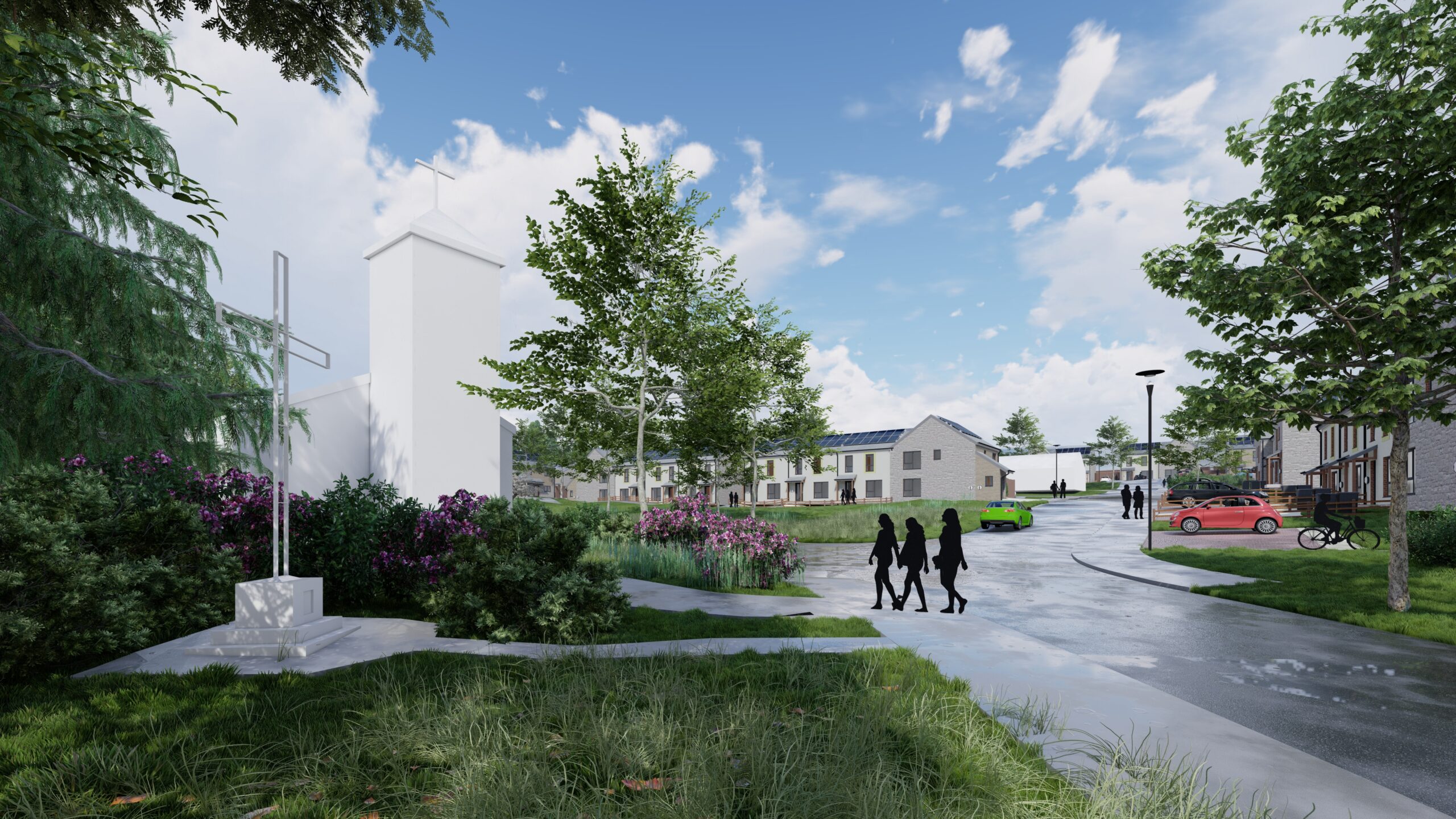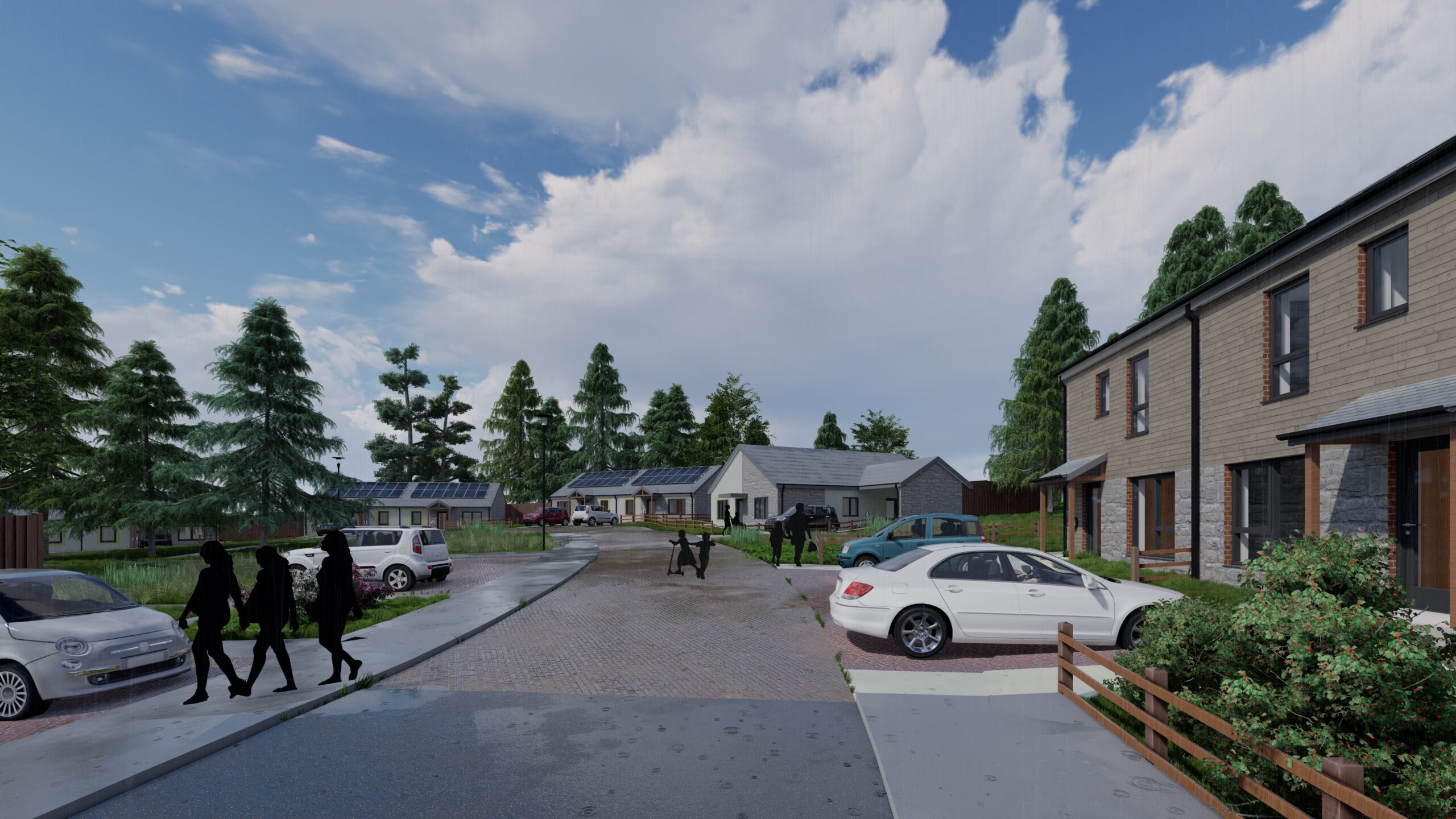 Latest news and developments for Penrhos Polish Village
Videos
Telling the story of Penrhos Polish Village